15th Annual Queer Film Festival May 4.5.6
Shows and Events
University of Oregon Campus
http://culturalforum.uoregon.edu/
May 4
Friday 7:00pm
Hip-Hop: Beyond Beats & Rhymes
Portrayals of masculinity in hip-hop and rap often mimic stereotypes of aggressiveness, violence, sexism and homophobia.
Challenging these attitudes successfully necessitates an analysis of gender and its intersection with race and the promotion of new definitions of masculinity and femininity. This is the work for gender activists of all ages; this film and community campaign are vital tools in this effort.
http://www.genderyouth.org/hip-hop
May 5
Saturday 1:00pm
Austin Unbound
Screening and Workshop
From the age of three, Austin knew that his female anatomy did not fit him. In middle school, he changed his name and began to dress as a boy. Today, Austin identifies as a straight man and a member of the Portland queer ASL community.
About the presentation:
"Dating Trans or Deaf: Confrontations with Bond Forming and Fluidity"
Presented by the "Austin Unbound" crew, this session looks at dating in communities with wide spectrums of identity. The subjects in the film give a sense of how such polarity is handled. Sexual Orientation/Gender and Culture/Language issues are viewed along a theoretical bridge- what steps must one take across said bridge in order to meet the other? A panel then allows presenters who have experience in dating in both Trans and Deaf communities to share their own stories of some bridges they've walked along.
www.austinunbound.org ,
Saturday 7:00pm
Gypo
When young Czech refugee Tasha (rising star Chloe Sirene), comes into the life of working-class British housewife Helen (TV star Pauline McLynn) they are instantly drawn to one another—finding connection and unexpected passion. While Helen endures her bigoted husband Paul (legendary British actor Paul McGann) and wild teenage daughter Kelly (bad-ass Tamzin Dunstone) Tasha and her mother (the amazing Rula Lenska) await their British passports and deal with the pervasive immigrant-bashing that surrounds them ("Gypo" is a racist British epithet for Gypsy/Roma-Sinti people and refugees).
Saturday 10:00pm
Cubbyholes: Trans Men In Action
Trans Erotica; We believe men are hot. After all, we are men who have sex with men. Our models are in various points in their transition, and we support guys who don't want or plan on being on hormones or don't want any surgery, as well as those who do. Thus, our films have diverse men with diverse body types.
www.trannywoodpictures.com
May 6
Sunday 1:00pm
QFF Retrospective
Since it is the 15th year of the QFF, we thought taking a look at some the past years short film jury winners would be a great way to see our history. You don't want to miss this.
Sunday 3:00pm
Q-TUBE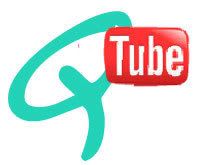 This will take a look at various on-line shorts and paradises of queer content made and posted by on line. Should be real fun!